Keynote Speakers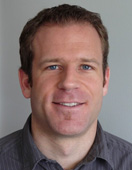 Keynote: Review of percolating and neck-based underfills with thermal conductivities up to 3 W/m-K
Thomas Brunschwiler is a research staff member of the Advanced Micro- Integration team at IBM Research – Zurich. He conducts physical research and coordinates governmental and joint projects. In this respect he is pushing the frontiers in 3D integration with respect to scalable heat removal and power delivery, supporting performance and efficiency scaling of high end servers. He performed his Ph.D. in Electrical Engineering at the Technical University of Berlin, entitled "Interlayer Thermal Management of High-Performance Microprocessor Chip Stacks". Currently, he is coordinating two European funded research projects named HyperConnect.eu and CarrICool.eu with the goal to provide percolating thermal underfills, all-copper interconnects and a silicon-interposer with heat-removal, voltage regulation and optical communication capabilities. In addition, Thomas Brunschwiler supported the lab director of IBM Research – Zurich as a technical assistant on strategic matters. He also authored and co-authored over 80 publications, two book chapters and over 50 patents. Currently, he is the program chair of ITHERM, is a Senior Member of IEEE and in the board of the Swiss Physical Society.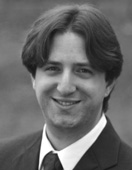 Keynote: The Challenges of Going Vertical: Thermal Management and Analysis in 3DICs

Samson Melamed received the B.S. degree in computer engineering from the University of Maryland, Baltimore County, Baltimore, USA, in 2004, and the M.S. and Ph.D. degrees in electrical engineering from North Carolina State University, Raleigh, USA in 2007 and 2011, respectively.  He is currently a Post-Doctoral Fellow with the National Institute of Advanced Industrial Science and Technology (AIST) in Tsukuba, Japan. His research interests include thermal simulation, thermal modeling, and circuit design strategies for 3D integrated circuits.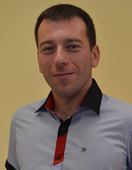 Keynote: Human Centric Lighting with tuneable LED luminaires: innovation and thermal challenges
Ferenc Szabo is an associate professor at University of Pannonia, Veszprém Hungary. He is leader of the Light and Colour Science Research Laboratory at the University of Pannonia, Veszprém, Hungary. He holds a PhD in information Sciences (2012). He is expert in new colour quality metrics based on Harmony Rendering of light sources. He has participated as expert in EU projects SSL4EU, LED4ART and HI-LED. His fields of research are colour quality of light sources, mesopic vision, street lighting, human centric lighting and museum lighting. He has participated in the reconstruction of the LED lighting of the frescoes of the Sistine Chapel.