Please Download here
Stand information upon request: mail to john_parry [at] mentor.com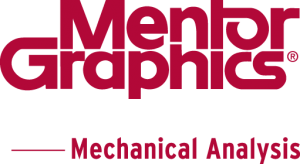 Mentor Graphics – Mechanical Analysis leads the market in electronics thermal design software. Our team are at THERMINIC to discuss thermal design, thermal characterization and reliability requirements and are happy to answer any questions about these topics.  More information on Mentor Graphics products, including FloTHERM V10.1, FloTHERM XT and MicReD's T3Ster and Industrial Power Tester 1500A for active power cycling of high-current devices like IGBTs and MOSFETs, is available from our booth.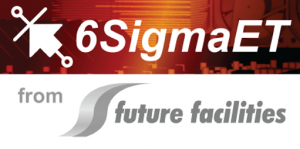 Future Facilities will be exhibiting 6SigmaET – the leading thermal simulation tool tailor made for the electronics industry. 6SigmaET brings new levels of productivity to electronics cooling design and, thanks to its ease-of-use, overcomes many of the problems that have plagued analysis tools from the beginning. Boasting substantial automation and intelligence, 6SigmaET is already being used by a global community of design engineers. Please visit our stand to learn more.
With 50 years of product development, engineering innovation and manufacturing expertise, Aavid Thermalloy (ex Redpoint) is the thermal management provider chosen by today's leading technology companies who want to profit from Aavid's unique capability to supply a full range of advanced thermal technologies, all supported by local design centres, global manufacturing facilities and competent sales support.
At Therminic 2014 AAVID Design Europe (Aavid's European Design Centre) will be highlighting amongst other things an innovative casting technology and product design, testing and prototype services now being offered across a wide spectrum of market segments.