Vendors and Book Exhibitors are invited to offer products in the scope of the Workshop. Exhibitor space is available – please contact local committee for further details. Editors are invited to exhibit books.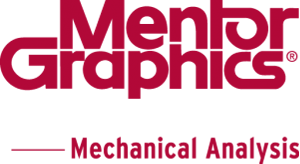 Mentor Graphics – Mechanical Analysis leads the market in electronics thermal design software. Our team are at THERMINIC to discuss thermal design, thermal characterization and reliability requirements and are happy to answer any questions about these topics.  More information on Mentor Graphics products, including FloTHERM V10.1, FloTHERM XT and MicReD's T3Ster and Industrial Power Tester 1500A for active power cycling of high-current devices like IGBTs and MOSFETs, is available from our booth.
Wattdesign will be exhibiting 6SigmaET – the leading thermal simulation tool tailor made for the electronics industry. 6SigmaET brings new levels of productivity to electronics cooling design and, thanks to its ease-of-use, overcomes many of the problems that have plagued analysis tools from the beginning. Boasting substantial automation and intelligence, 6SigmaET is already being used by a global community of design engineers. Wattdesign is the sales representative for 6SigmaET in French speaking territories. With many years' experience in electronics thermal analysis Wattdesign also provides expert support and training to their customers.

Berliner Nanotest und Design GmbH is an experienced expert for thermal characterization, analysis and simulation. With services and solutions addressing the whole range from material level up to electric, electromechanical and thermoelectric components and systems Nanotest is a valuable partner in material and process development as well as system design and reliability concerns.
At our booth we present our standardized test stand TIMA for thermal characterization of interface materials and a new specialized test stand for high thermally conductive materials.